Goodbye Old Thought, Happy New Thought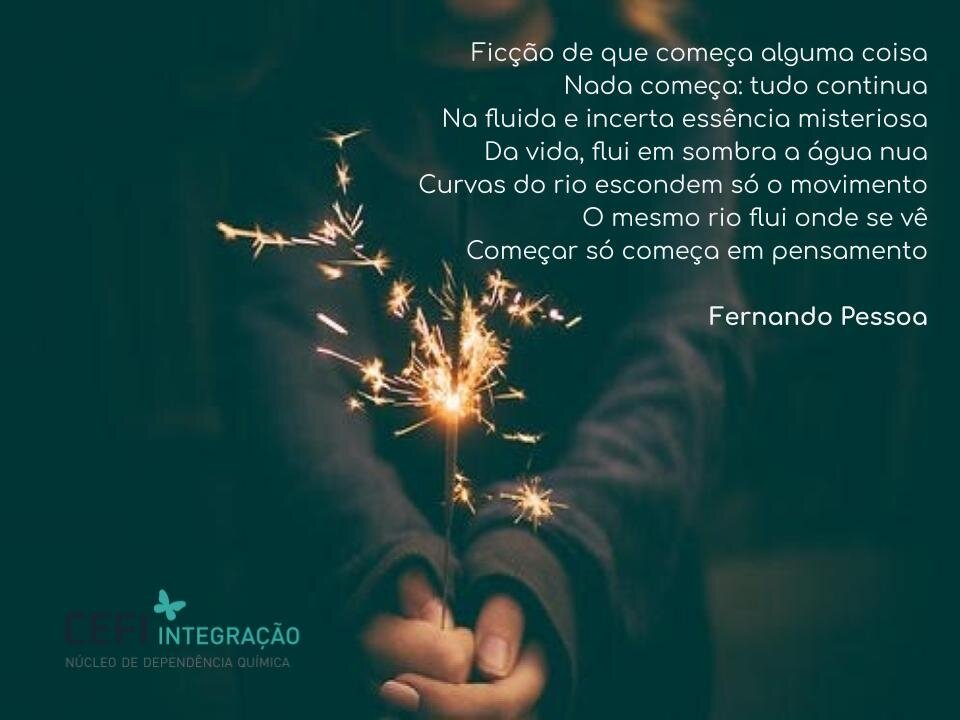 Goodbye Old Thought, Happy New Thought
Much more than another year that ended, 2020 was an extremely challenging and atypical period. We had to deal with our anxieties, longings, fears and uncertainties about the near future and with a very reserved prognosis. We were plagued by a powerful and devastating microorganism, we were impelled to isolate ourselves from those we like and care about and share affection with. The anxiety of all the months we have been through, and which we can still go through has promoted in part of the population an increase in alcohol intake and use of other substances, while besieged in a new way of life in the face of chaos. Despite the closing of bars and establishments for a considerable part of the year, there was a significant increase in sales of alcoholic beverages and in the use of these. Fernando Pessoa's poem that introduces the text is not random, obviously, this year will never be forgotten and will leave perennial scars in our thinking and in our life history, however, as the wise poet says, our thoughts begin and can change our habits and also our history, enabling us to seek a life that has more meaning and that means something valuable to us.
Chemical dependency is a devastating disease and has a viral capacity to infect the mind, body, family, story of an individual. At the end of the year, reflect and adjust your goals for the year that begins, contemplate the idea of self-care and self-worth, start a new thought and choose not to be infected by chemicals.
Text by the physician Psychiatrist Cláudia Muñoz of the CEFI Integration team - Specialized multidisciplinary treatment for chemical dependency.