International psychologist, Iñigo Ochoa (Spain), talks to CEFI / FACEFI students on therapist's self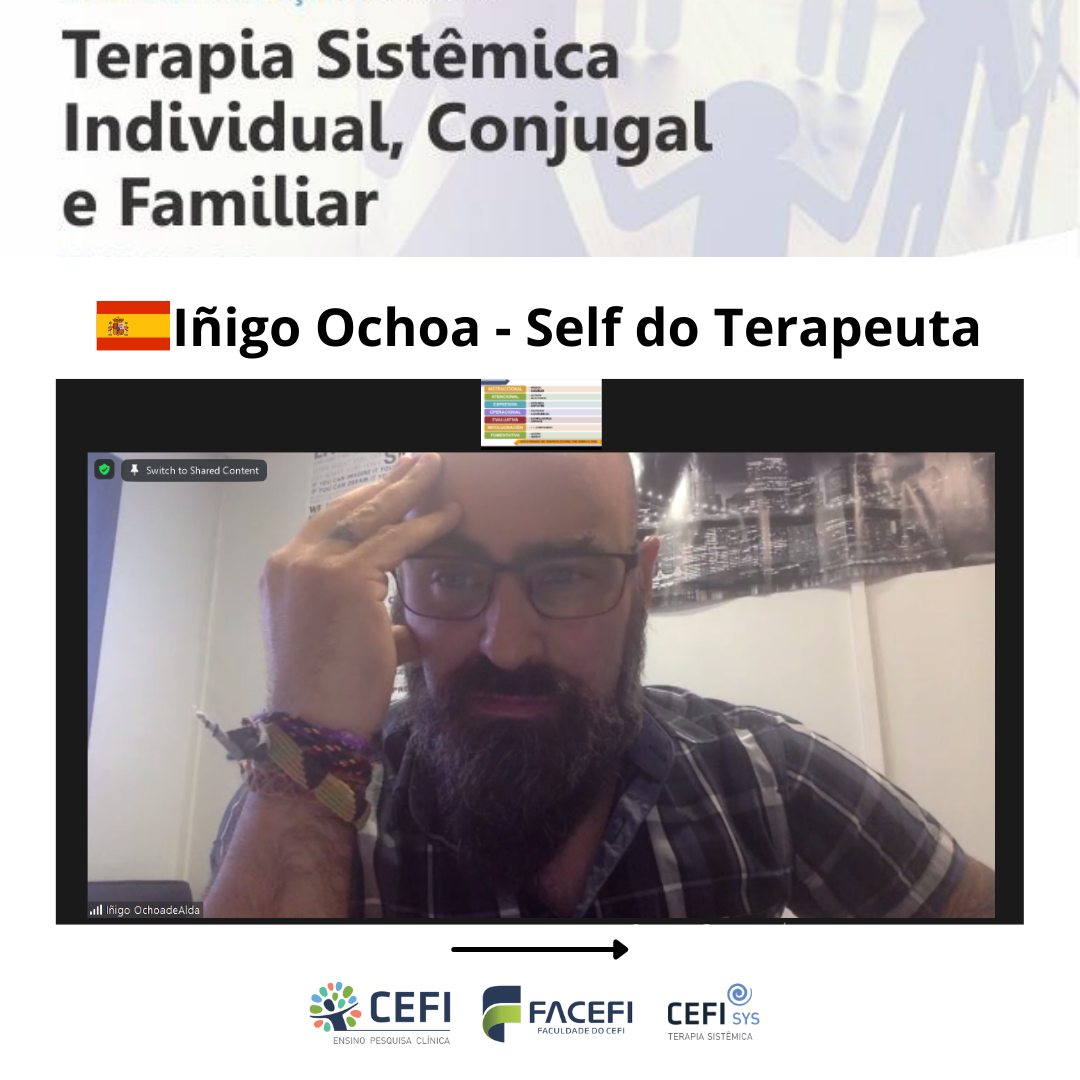 On Saturday, (11/09), CEFI and Facefi receive the International Psychologist, Iñigo Ochoa (Spain), to talk about the "Self of the Therapist" with the students of all active classes of specialization / improvement Systemic CEFI therapy and Facafi Psychology Faculty students. The lesson happens from 1:30 p.m. to 5:30 p.m. and adds the list of international activity among so many that the CEFI / FACEFI prepares to your students. Iñigo is a doctor in psychology, clinical psychologist, professor at the Faculty of Psychology of the University of the Basque Country. President of the Basque Association of Dynamic and Systemic Psychotherapies (AVAPSI) and Member of the Board of Directors of the Spanish Research and Development Association in Family Therapy (AEIDTF). Teaching supervisor. Director of the Center for Psychotherapy and Studies of the San Sebastián family (Guipúzcoa). Assessor of the Association Hoges Nuevo Future Navarra.

The individual, marital and family systemic therapy course has existed for more than 30 years and has been enabled and empowering professionals to intervene preventive and therapeutically in couples crisis situations and families, through theoretical-practical and experiential methodology. It covers aspects of different theoretical lines, distinct schools of family therapy; structure and family dynamics; theory of crisis and typology, formation of symptoms; diagnosis and clinical intervention strategies; etc. Students will have unidirectional and team supervision with highly qualified teachers with wide experience ..
It still gives time to sign up for this class. More information for the link: https://www.cefipoa.com.br/r.curso-especializacao-presential-em- therapy-sistemica-sindividual-conjugal-E-Family