We are solidized with the loss of more than 300 thousand lives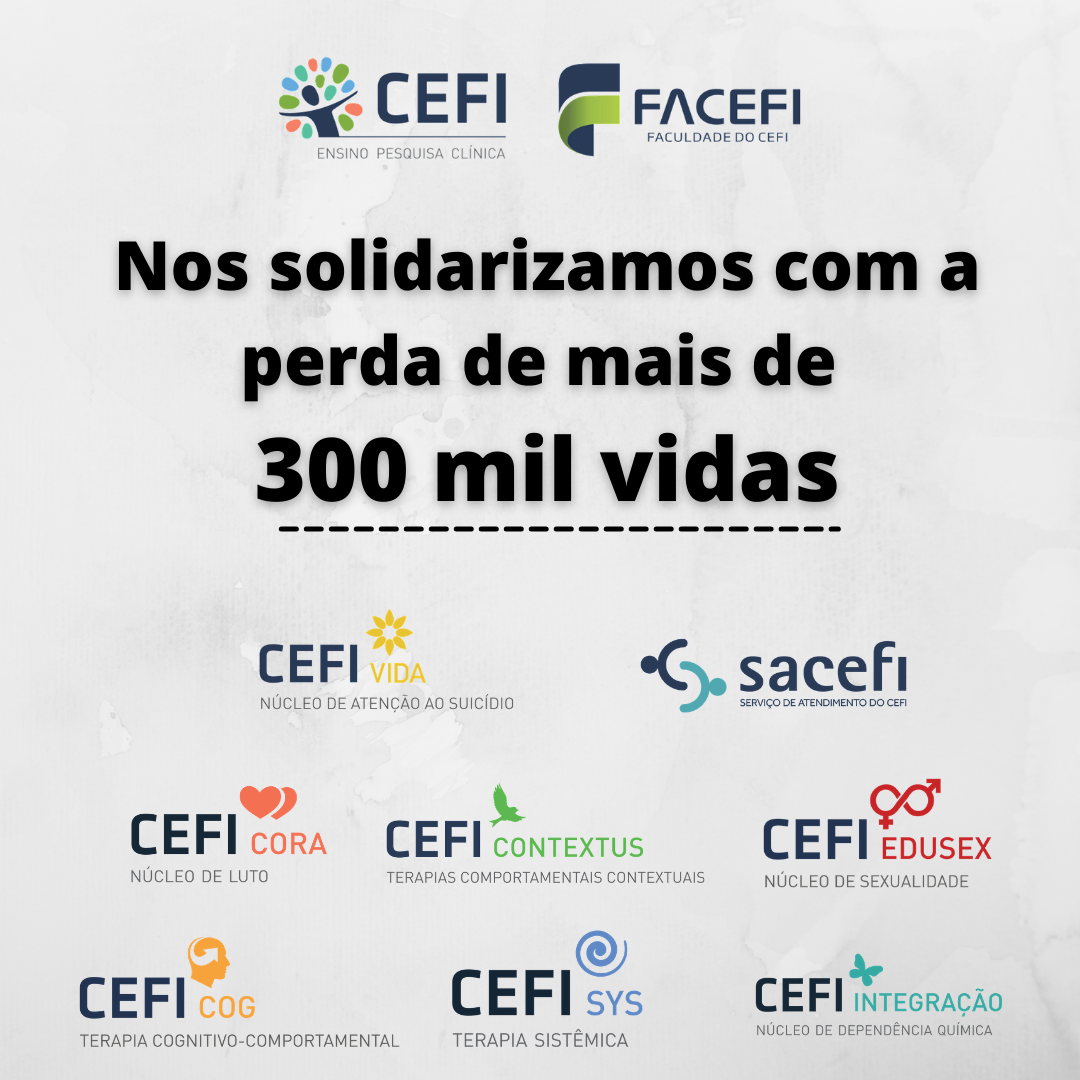 The pandemic has reached us for more than a year and has victimized the absurd of 300,000 virus deaths only in Brazil.The CEFI, FACEFI, SACEFI and CEFI (Life, Contextus, Cole, Educesex, Cog, SYS and Integration) are sympathetic with people and relatives who have lost loved ones.
The SACEFI has mourners, as well as the Core Core has the group on living, offering psychological care to those who need help during this period of mourning.
Take care! Take care of who you love!
Send a whats to SACEFI and schedule a face-to-face or online query: (51) 99420.7006.