Web Series with Experts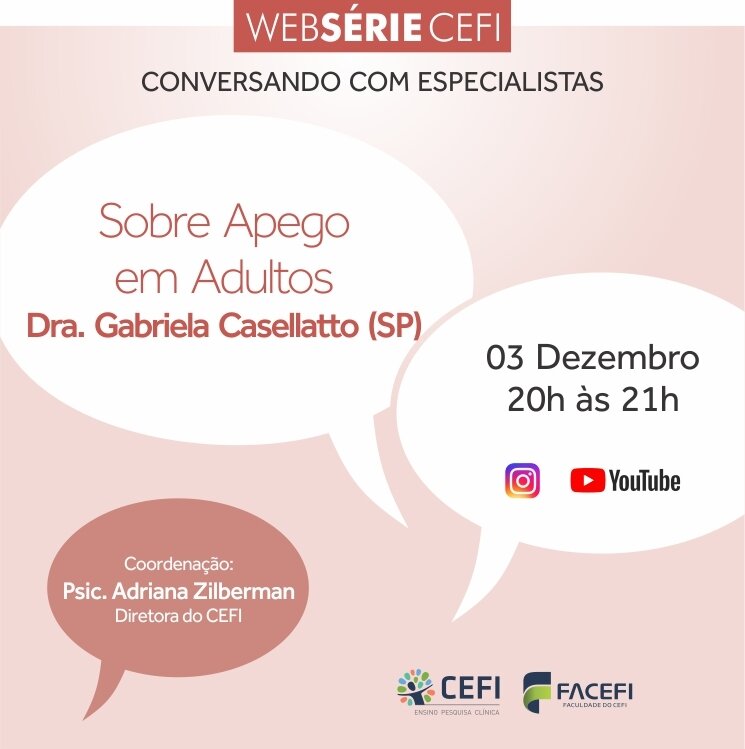 As a form of solidarity with the pandemic and social isolation, in order to promote and expand knowledge, CEFI Director Adriana Zilberman will be interviewing specialists on contemporary themes in Clinical Psychotherapy!
The broadcasts will be made free of charge and free access through our youtube channel. Don't miss it!
Web Series: Talking to Experts
8 pm to 9 pm
Coordination: Adriana Zilberman- Director of CEFI

11/19 - About Sexual Health - Dr. Lina Wainberg (RS)
11/26 - About Systemic Individual Therapy - Me. Maria Eliza Wilke (RS)
03/12 - About Attachment in Adults - Dra. Gabriela Casellato (SP)
10/12 - About Non-Monogamous Relationships - Lic. Ana Blanc (Argentina)