Internship Selection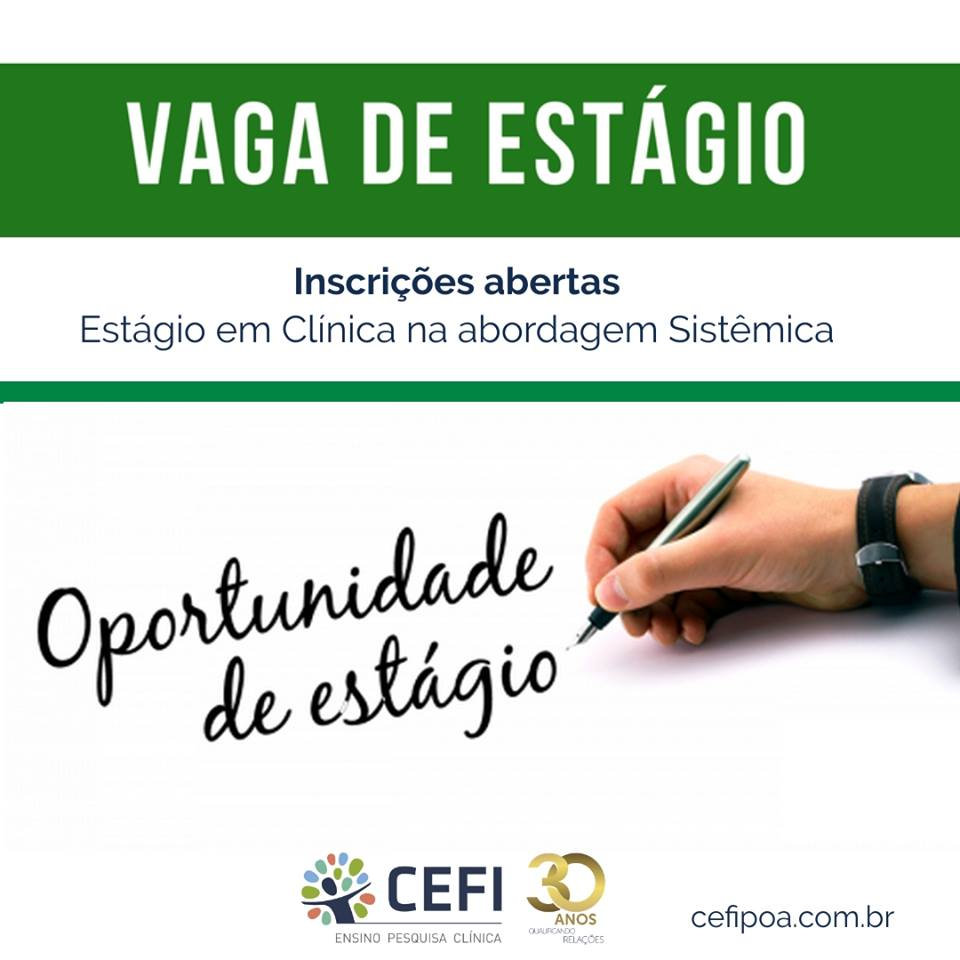 Want to intern at CEFI? Join the vacancy selection in the systemic approach for 2020/1. The documentation required for registration must be delivered to CEFI by 23/09:
- Photo 3x4;
- Resume;
- Autobiography;
- School History;
- Registration form available on the spot.
The selection starts on October 3rd. Questions and information: cefi@cefipoa.com.br or by Phone (51) 3346-1525.