"The more we evade the pain process, but she comes back later," explains Lucas (Duck) Leiderman in webinar on life, death and spirituality of CEFI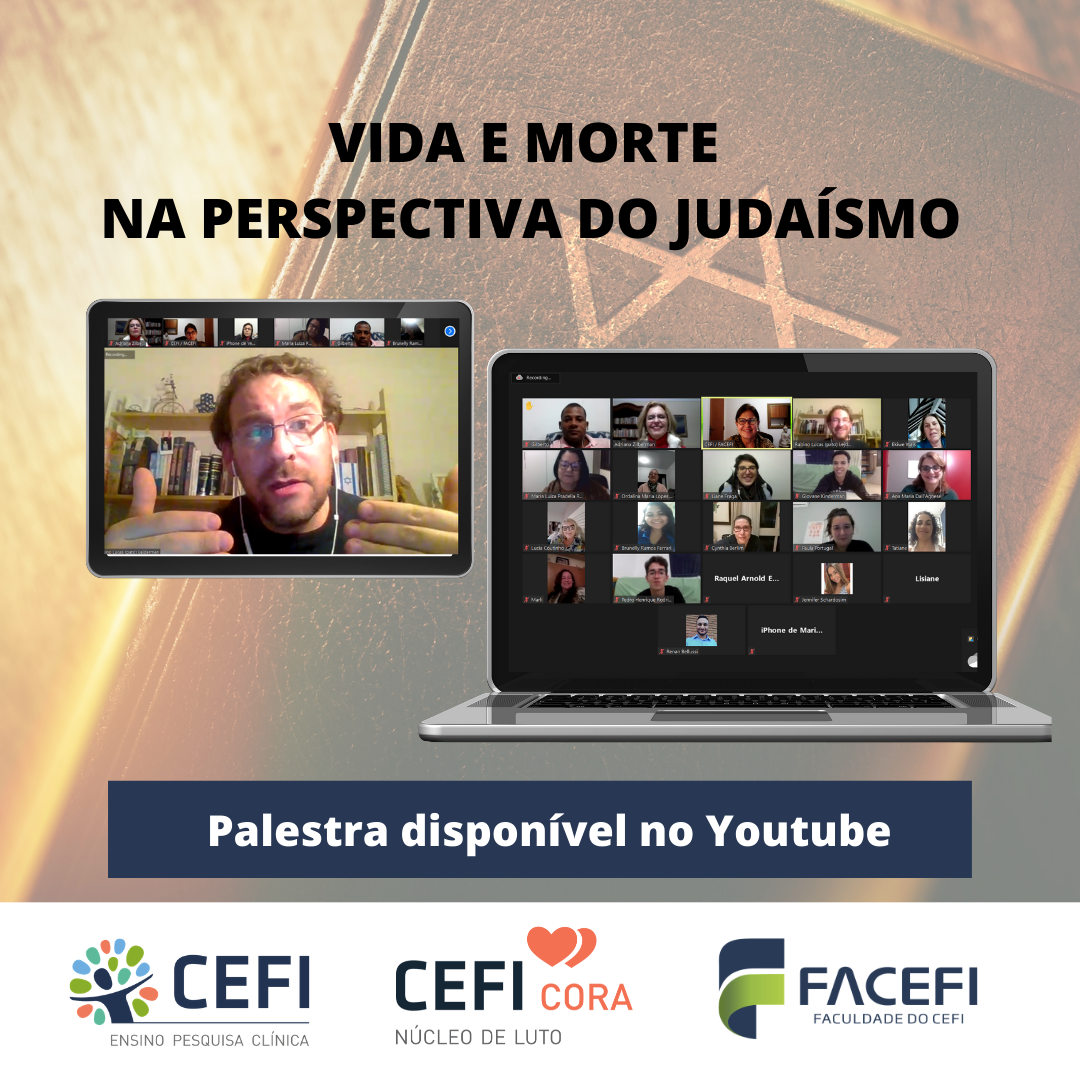 In light conversation, Lucas (Duck) presented the Jewish philosophies in the webinar promoted by the CEFI CEO CORE, held on 7/19, composing the fourth chapter of the Websérie "Life, Death and Spirituality". Leiderman is a master in Jewish education from the Hebrew University of Jerusalem, Rabbi formed by the Latin American rabbinic seminary and is rabbi at the Hebrew Institute Chaim Weitzman and the Israeli Circle of Santiago (Chile).
"The theme of death is so universal, which forces us, as humanity, to face it. When we have the vision that we will die, comes the questioning of what to do in this life. And there is a phrase that will guide us in this path of life and death that is: "From the dust came and for powder will return." I emphasize this phrase, for the Jews have specific ways of taking care of their dead. We believe that we should go back to dust, then it is important that the person has a special care and that is buried with some contact with Earth to be able to return to Earth, "Lejderman said.
The mourning process goes through several phases. Leiderman explained that all the rituals that the family and community do is both to live the mourning and to remember the person who is gone.
The CEFI director and founder of the CEFI - CEFI mourning core, Adriana Zilberman mediated the meeting.
Watch the webinar on YouTube by link: https://youtu.be/jet_2ar58eg