"Where one from us loses someone, the whole family of the terreiro loses someone," explains Patrícia Pereira in webinar on life, death and spirituality of CEFI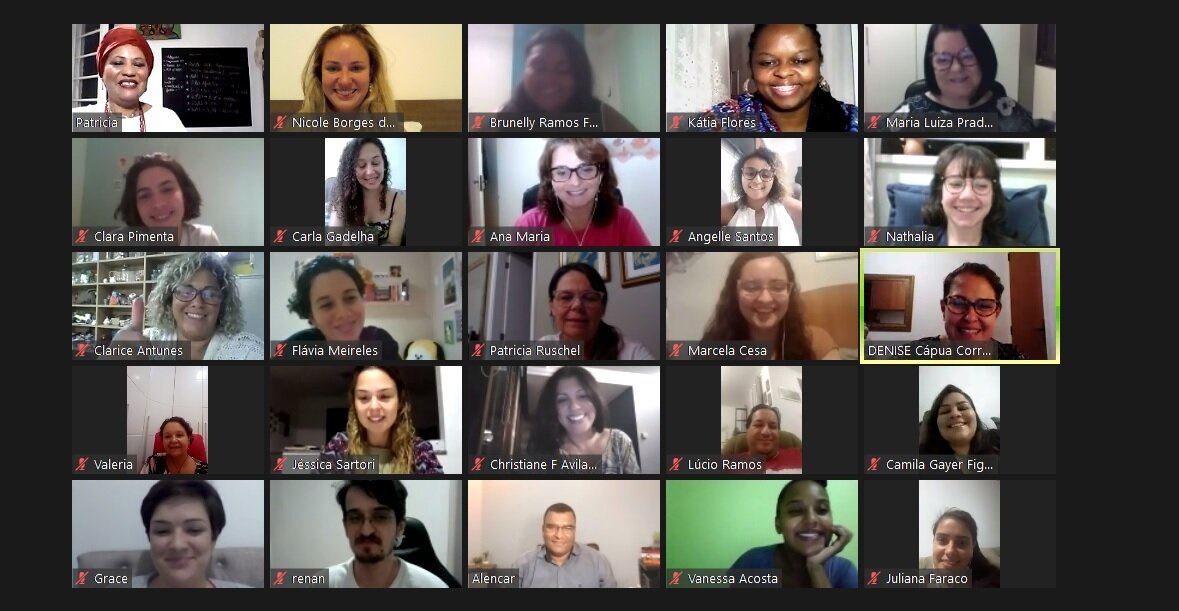 With lightness and a lot of knowledge, Patricia Pereira, Pedagogue, Professor, Graduanda in Law, Specialist in Public Management and Society, Master in Education, Afrobetizing and Afroeducador, presented habits, rituals and meanings about loss and mourning in religions Afro-Brazilians and in the webinar communities in the webinar promoted by the CEFI Core Core, held on Wednesday night (14/04), online, composing the third chapter of the Websterie "Life, Death and Spirituality".
"Death is a change of existential plan, change of task plan. In Umbanda, we return. And the return can be physical, as one of the entities that answers in the terreiro. Our mission changes fluid wealing, but does not stop existing. We believe we exist between alive and dead, "said Patrícia.The mourning process and farewells in these religions, explains Patricia, are experienced in its fullness, but the types of rituals depend on the post that the person who died occupies within each community. "People have posts, have jobs. Where one of us loses someone, the whole terreiro family loses someone. If it is one of the leaderships, as a father of saint, a mother of saint, an yalorixá or babalorixá, it is not only that terreiro that will be mourning, but all the other terreiros of the children made in that house also come in mourning, even if Already have their homes, even if they are already older and have their own saint children. According to religion, mourning can go from a week up to seven years. It will depend on the place. And during all this time it has a series of welcoming for the internal, external, rituals. It's a time that needs to be experienced, "said Patricia.
In the webinar, it was also spoken about support network, post-death rituals during the pandemic, as seen the cremation in these religions, among other points.The psychologist and member of the Core-Cefi Brunelly Ferrari nucleus, who mediated the meeting, thanked the words and participation of Patricia and praised the presentation held by her. "I leave this educated live," Brunelly said. The psychologist Denise Capua, also a member of the CEFI Core and one of the CEFI directions, manifested her sense of gratitude for the exchange of experiences and the knowledge transmitted by Patricia. "I'm very grateful and happy with what we were able to build today," she finished.The next edition of the Websérie "Life, Death and Spirituality" of CEFI will occur in May and will bring a rabbi to address the perspective on the Jewish religion. The first two webinars discussed the theme in the Buddhist and Spiritism perspective.