New participant entry on 9/26 DBT group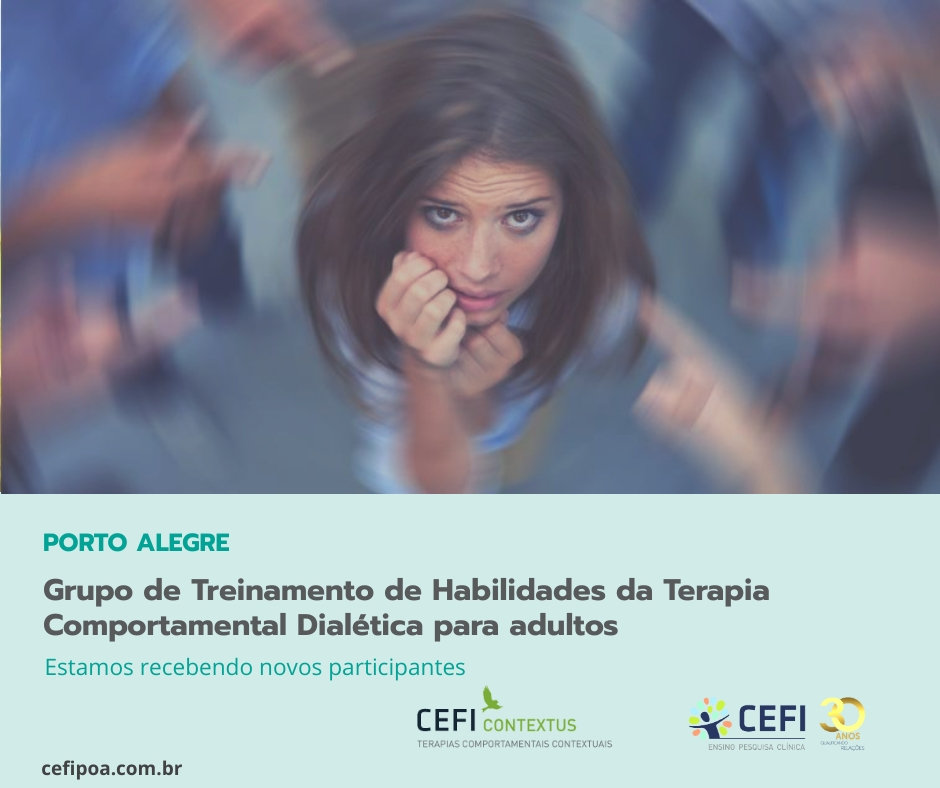 New entry of participants on 9/26 in the DBT group, which happens every Thursday from 13:30 to 15:45. The Interpersonal Effectiveness Module will help you get what you want from interactions, maintain important relationships, and preserve your self-respect.
The Dialectic Behavioral Skills Training Group is suitable for cases of emotional dysregulation. The work is aimed at the general public who want to develop these skills. It is also aimed at those with Borderline Personality Disorder, Bipolarity, Chemical Dependence, Depression and Eating Disorders. The group is 6 months long and will always happen on Thursdays: in the afternoon from 13:30 to 16:45 and in the evening from 18:30 to 20:45. Interested parties should make an appointment to learn information and training objectives. Vacancies are limited. Learn more at (51) 99888.0703 or (51) 99819.2528.