International psychologist, Ana Gomes (Portugal), speaks with CEFI / FACEFI students on co-office and divorce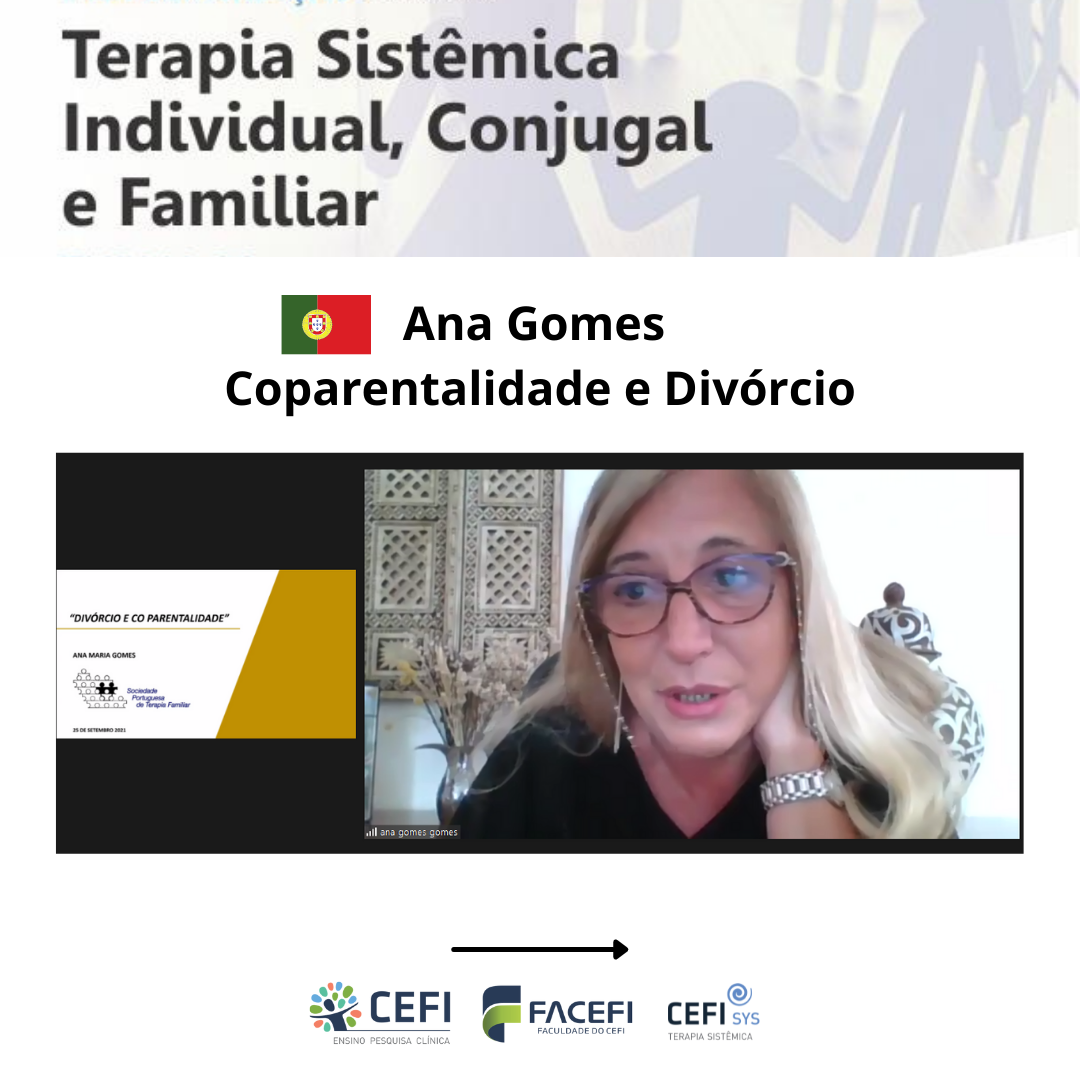 International class: The psychologist and family therapist, Ana Gomes (Portugal) is ministering class on co-workers and divorce for active classes of specialization / improvement in systemic CEFI therapy and students from the FacadeFi Psychology Faculty.
Ana is a psychologist, president of the Portuguese society of family therapy, couple and family therapy, trainer, supervisor and author of various articles. Graduate in drug addiction and, since 2015, plays helper functions of the executive direction of 31 primary health care units.

The individual, marital and family systemic therapy course has existed for more than 30 years And enabling and empowering professionals to intervent preventive and therapeutically in situations of couples and families crisis, through theoretical-practical and experiential methodology. It covers aspects of different theoretical lines, distinct schools of family therapy; structure and family dynamics; theory of crisis and typology, formation of symptoms; diagnosis and clinical intervention strategies; etc. Students will have unidirectional and team supervision with highly qualified teachers with wide experience ..
It still gives time to sign up for this class. More information for the link: https://www.cefipoa.com.br/r.curso-especializacao-presential-em- therapy-sistemica-sindividual-conjugal-E-Family