CEFI-POA team meets to start 2021 projects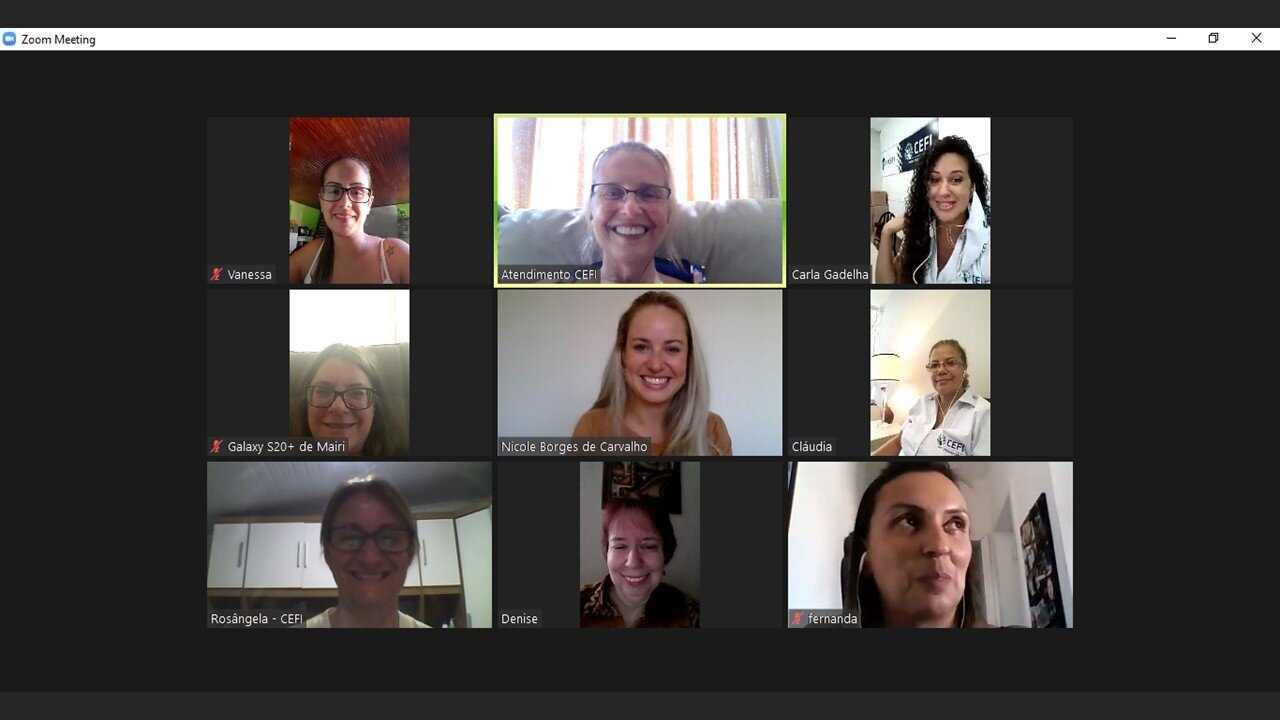 On Thursday afternoon (25), the team from the Center for Family and Individual Studies (CEFI-POA) and FACEFI (Faculty of CEFI), coordinated by one of its directors, Adriana Zilberman, met remotely to align the action plan for 2021 from CEFI and FACEFI.
In this year alone, six intensive summer courses have already been offered and held in January and February, and more than ten courses, including specializations, improvements and online courses, are open for registration on the CEFI website.
On March 1, the CEFI Faculty (FACEFI) starts undergraduate classes in Psychology, also in the online modality, preserving the health and safety of all students. A master class will be held on March 5 with the distinguished presence of a postdoctoral psychologist by the Department of Psychiatry of the USP School of Medicine, Dr. Cristiano Nabuco de Abreu. The inaugural class is open to the public and receives free registrations on the website.