Intensive Chemical Dependency Course in July at CEFI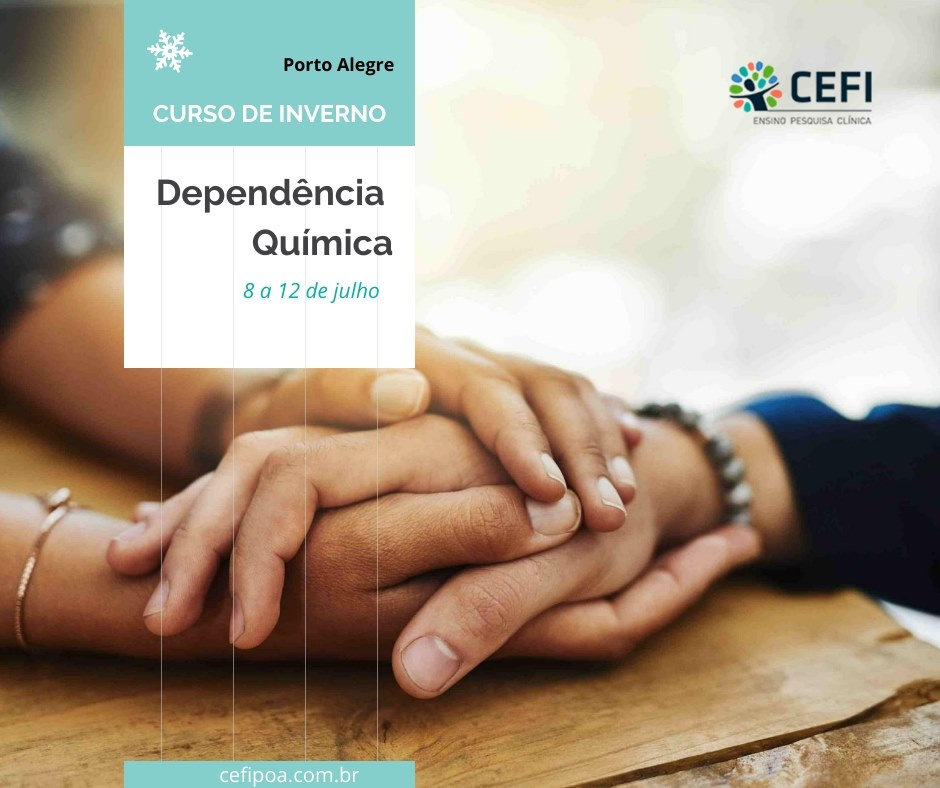 New to CEFI! The Intensive Chemical Addiction Course for health and law professionals will present the main concepts and forms of individual, group and family treatment. Predicted content includes:
- Relapse Prevention
- Treatment, Design and Execution Environments for Chemical Dependency Projects.
- Group Work
- Difficulties in drug addiction management: Why is it so hard to change?
- Concept of disease, epidemiology and diagnostic evaluation
- Family Participation in Prevention and Treatment
The course will take place July 8-12 with 25 hours / class. Find out more at http://bit.ly/2QmzKjl or call 51 99420-7008 (whatsapp).