CEFI partially takes up its face-to-face activities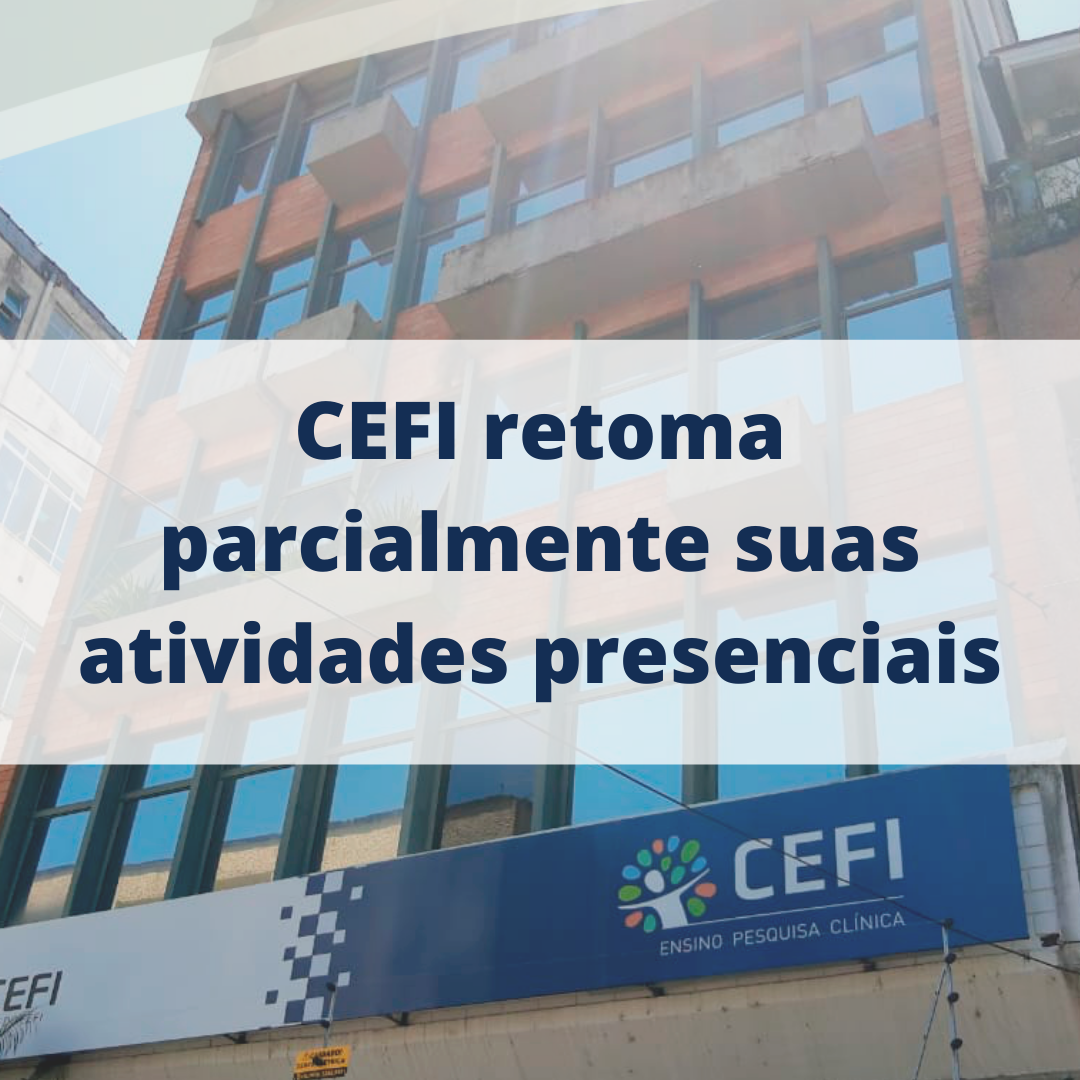 The Center for the Study of the Family and the individual (CEFI) informs that partially resumed face-to-face activities. The headquarters of CEFI is located on Rua Carlos Traine Son, 34, in the auxiliary neighborhood, in Porto Alegre.
The activities of the CEFI (SACEFI) psychotherapy service are the first to return to the face-to-face. Classes follow in remote format still indefinitely, for the safety of all. The CEFI Board is following the recommendations of health authorities and as soon as there is a situation that guarantees security for teachers, students and employees classes will be resumed in the face-to-face model.