Psychology Marathon occurred this Saturday with varied public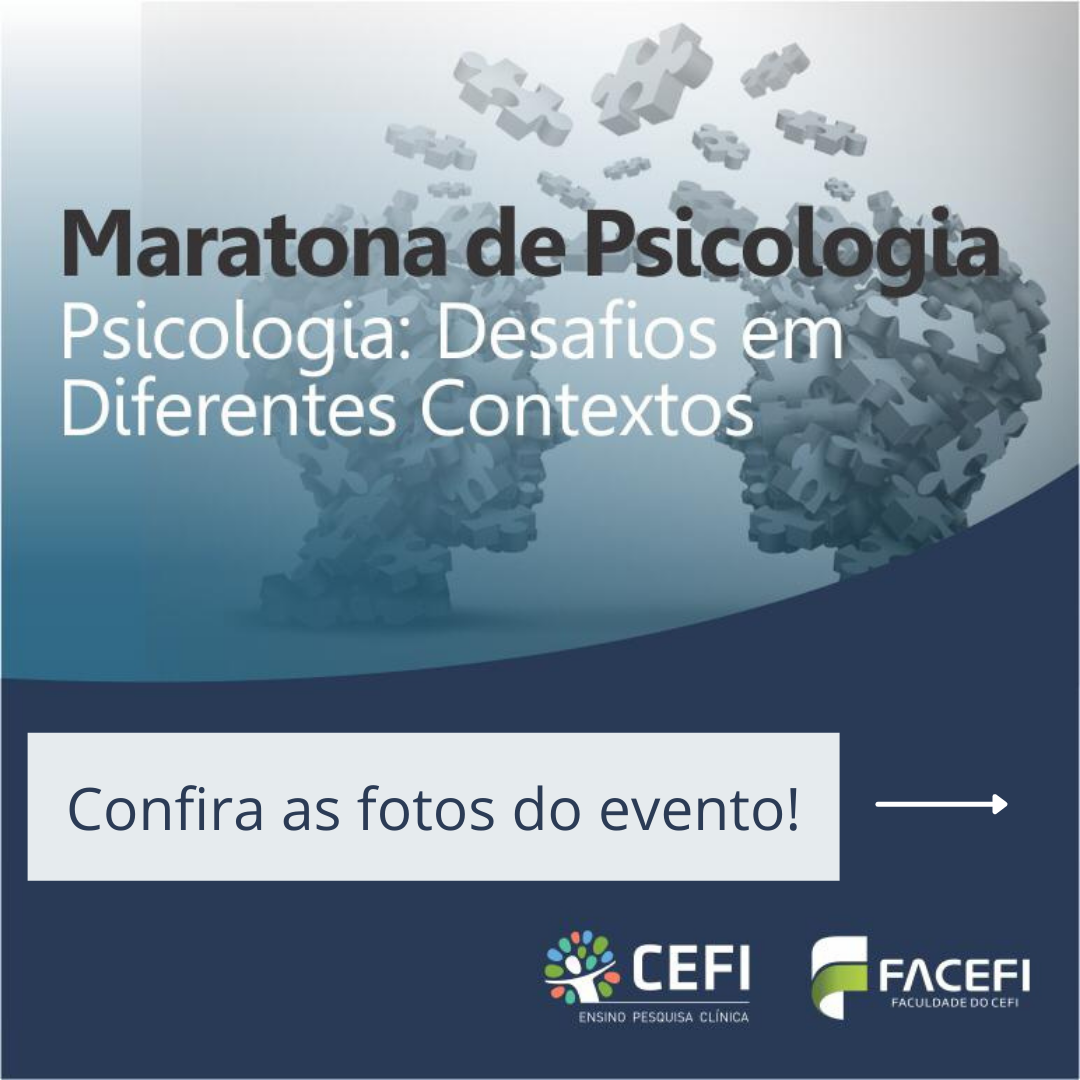 The CEFI / Facefi psychology marathon occurred on Saturday (28/08) in honor of Psychology Week, which celebrates his day on August 27. With the theme "Psychology: Challenges in different contexts," the event addressed diverse issues throughout the day and with the participation of several professionals.The event started with welcome after, the first lecture was about "cognitive-behavioral therapist skills: challenges of clinical practice" with core core psychologists, Francine Gonçalves, Patricia Godoy and Gabriela Melo. Several social skills were mentioned highlighting curiosity, for it is essential the profession. Then the core SYS approached the "dilemmas of the co-workers" in a chat with relaxed aspects and at the same time bringing a lot of content with the psychologists Gabriela Techio, Daniel Mazzali, Guilherme Moritz and Bruna Carlesso. The definition of co-administration was addressed, the importance of it in families and the work that the psychologist has to collaborate in improving these relationships.
Next came the presentation on the "Apego wounds and repair in the therapy focused on emotions (EFT)" with the international lecture, Giulia Altera (Italy), and Adriana Zilberman, the EFT core. The definition of the attachment wound was explained, as the EFT addresses this wound and, from that, works the relationship of the couple. Following the schedule, the lecture "therapists and patients: between bond and resonances in the mourning process" was presented by the Core Cora, by the psychologists Ana Maria Dall'agnese and Marivone Lucas, addressing the importance of the mourning process and the training for such patients.
"emotional regulation" was the theme of the core contextus conversation with psychologists Ana Paula Domeneghini, Giovani Cat and José Ignácio Cruz Gaitán talking about the importance of learning and skill training for emotional regulation. After. The EDUsex nucleus presented "Sexology as Clinical Practice: What else do we need to know?" With psychologists Lina Wainberg and Jamile Peixoto talking about the importance of sexology and training of more professionals in the area.
a "the trajectory of the national drug policy: reduction of damages and abstinence" was presented by the psychologists Carla Weber and Elaine Cristina de Oliveira, the nucleus integration explaining the differences between the two approaches. And to finish there were drawings for those who were present at the event.