Open inscriptions for DBT training that changed the life of Selena Gomez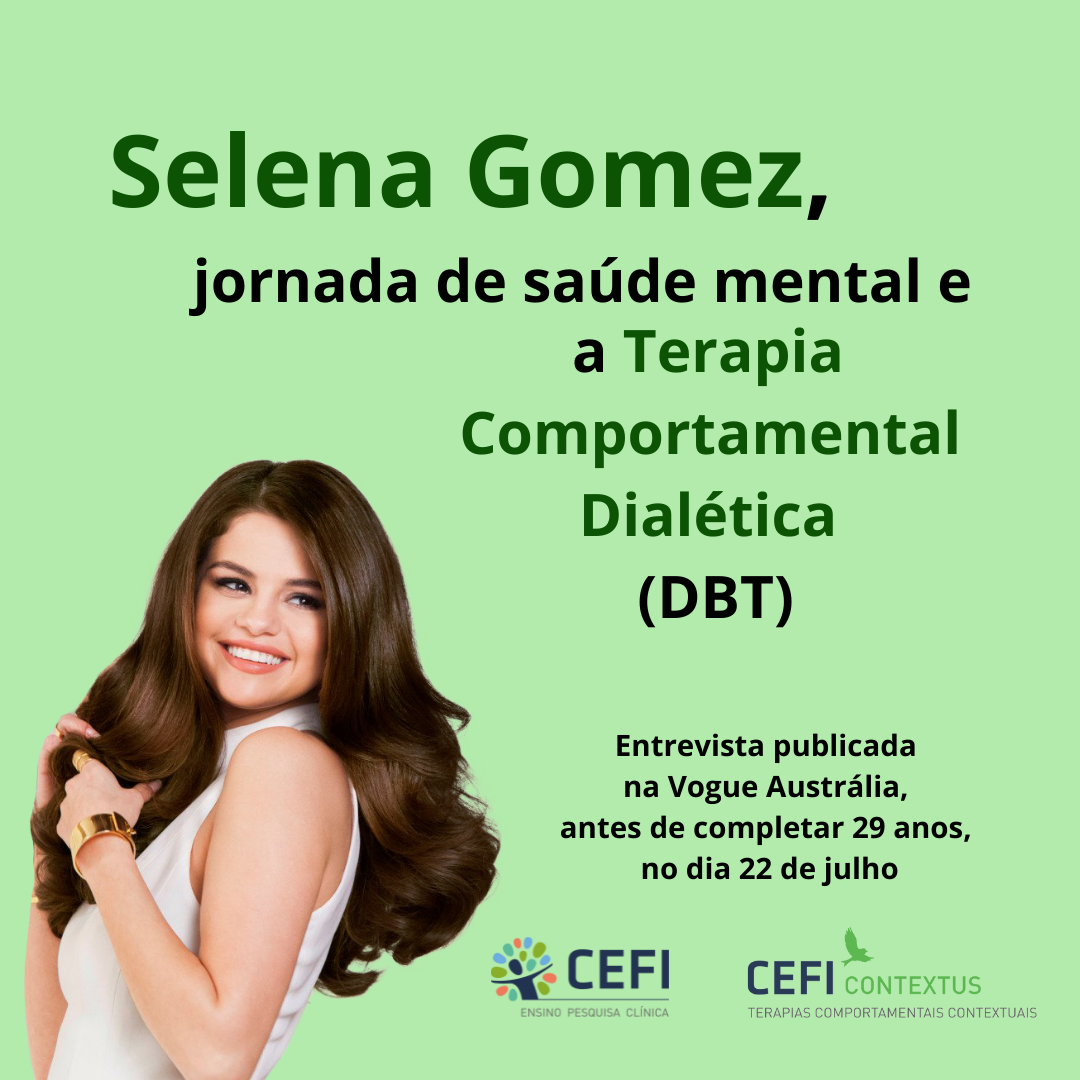 The singer and actress, Selena Gomez, gave interview to Vogue Australia, who was published on June 21, days before turning 29. Selina was diagnosed with bipolar disorder and has since been activist for good mental health, studying dialectical behavioral therapy (DBT). "I want to put this like a curriculum in schools. I feel that I practice [DBT] every day, "she says.

DBT changed Selena Gomez's life as can transform patients with emotional deregulation. Thinking about it, CEFI has DBT skills training for adults, adolescents, health professionals and parents and family members with emotional deregulation. Training, which is evidence-based and is a complement to psychotherapy, helps to decrease the likelihood of crises, improves emotions management skills, improves interpersonal relationships, increases self-respect and helps improve the quality of life of the patient.
CEFI is with open registrations of two training in DBT:
for health professionals: https : //www.cefipoa.com.br/br/treatment-de-habilities-dbt-to-professional-da-saude
for parents and family members with emotional deregulation:https://www.cefipoa.com.br/treatment-de-habilities-da-trapy-comportal- dialectica-dbt-para-parents-and-familiar-de-people-with-deregulation-emotional-3
Access the subject of Vogue Australia here: https://www.vogue.com.au/culture/features/selena-gomez-on-learning-to-cook-creating- A-Safe-Place-and-Finding-Happiness / News-Story / 1B0CB1B8F7BC673A3C31A8401B9C913F