Specialization contextual behavioral therapies based on processes began!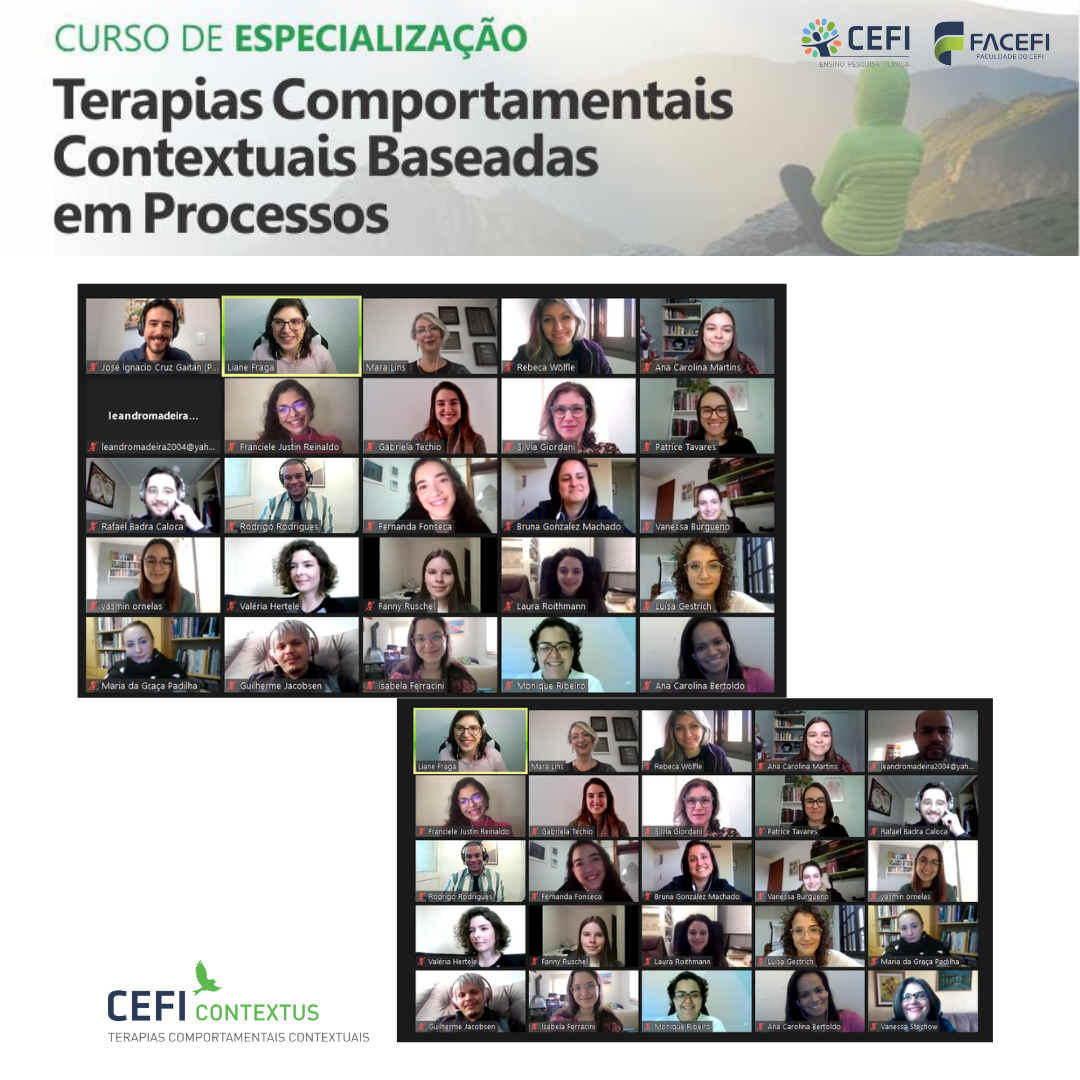 With a well-thrilled class to begin studies, the specialization course contextual process-based behavioral therapies began on Friday (13/08). The coordinators of course, Master in Psychology José Ignácio Cruz Gaitán and Doctor in Psychology Mara Lins, received students welcoming the CEFI family.
Contextual behavioral therapies are linked to basic surveys that evaluate the function of behaviors within a context. It will be two years of studies and learning with renowned national and internationally teachers.
It still gives time to sign up and enter this class: https://www.cefipoa.com.br/r.curso-de-especializacao-terapias-comportamental-contextual-Based-M-Processes