Specialization in individual, conjugal and family systemic therapy (90A class) started!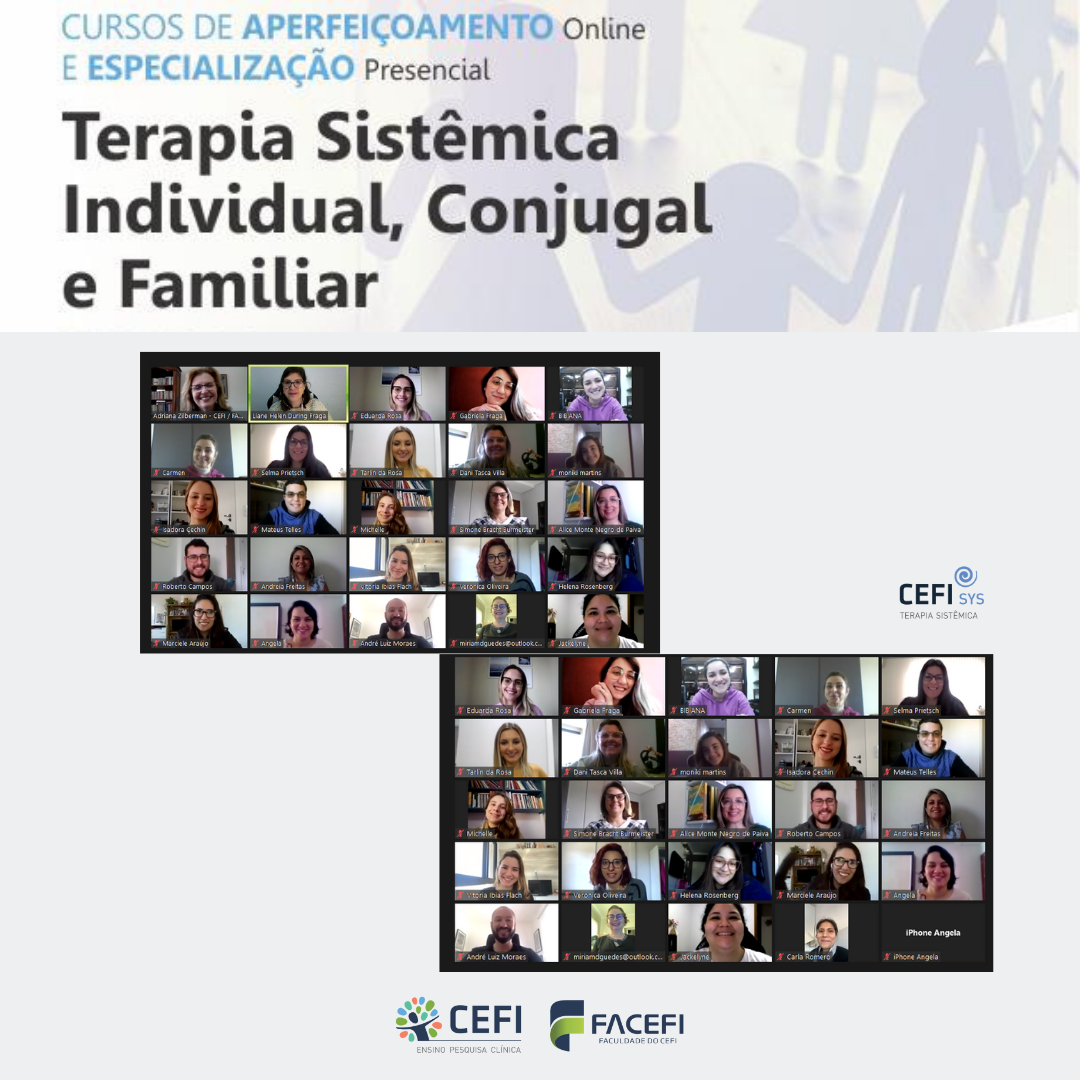 The Individual, Marital and Family Systemic Therapy Specialization Course started last Saturday (28/08). The inaugural class was with the CEFI course and director coordinator, Adriana Zilberman.
This course has existed for more than 30 years and has been empowering and empowering professionals to intervent preventive and therapeutically in situations of couples and families crisis through theoretical-practical and experiential methodology. It covers aspects of different theoretical lines, distinct schools of family therapy; structure and family dynamics; theory of crisis and typology, formation of symptoms; diagnosis and clinical intervention strategies; etc. Students will have unidirectional and team supervision with highly qualified teachers with extensive experience. They will also do self from the therapist.The course of specialization is recognized by the MEC and the Brazilian Association of Family Therapy (Abratef). CEFI has already formed more than 80 classes and there are several in progress. In addition to Porto Alegre, the course has already occurred in other locations.
It still takes time to sign up for this class: https://www.cefipoa.com.br/curso-de-especializacao-presential-em-trapia-sistemica-individual-conjugal-E-Family / p>