CEFI specialization courses earn exclusive advantage on FaceFi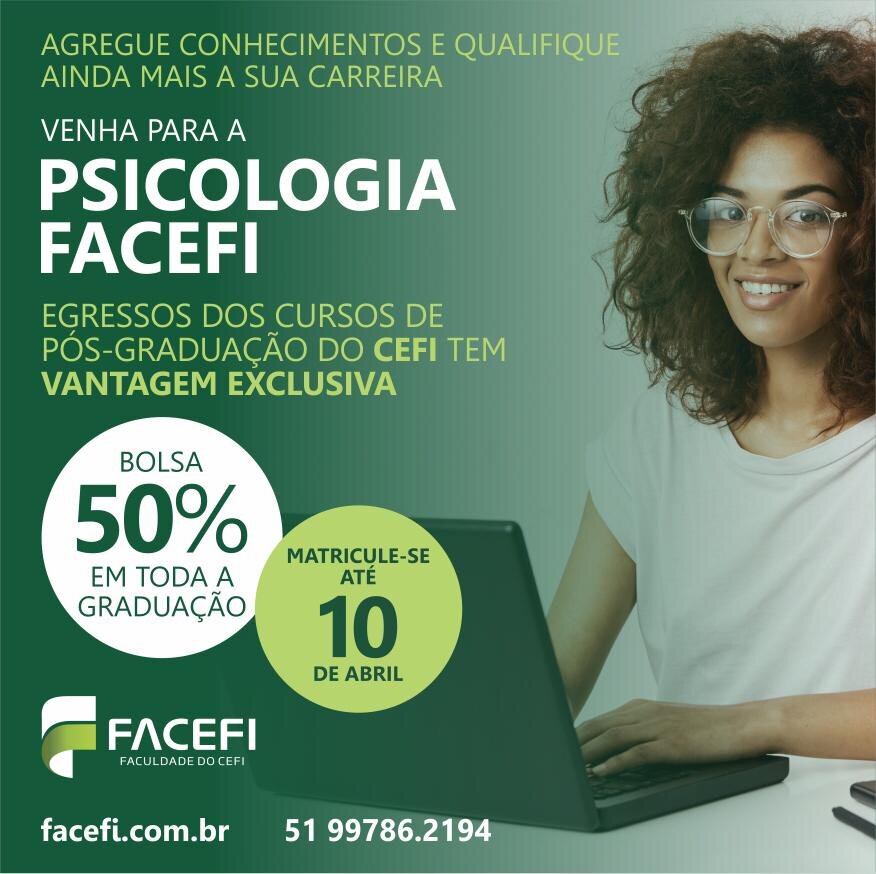 Facefi, Faculty of the Center for Studies, Family and Guy (CEFI), holds an exclusive promotion for the former CEFI specialization courses: 50% discount scholarship throughout graduation. To ensure the advantage and study still in this semester, enrollments can be made until tomorrow, April 10, performing scheduling of the form of entry by Whats App (51) 99786.2194.
Facefi students also earn bonuses in CEFI and can participate in a number of activities promoted by the institution, such as courses and journeys, national and international, without paying more for this.