CEFI held free mindfulness workshop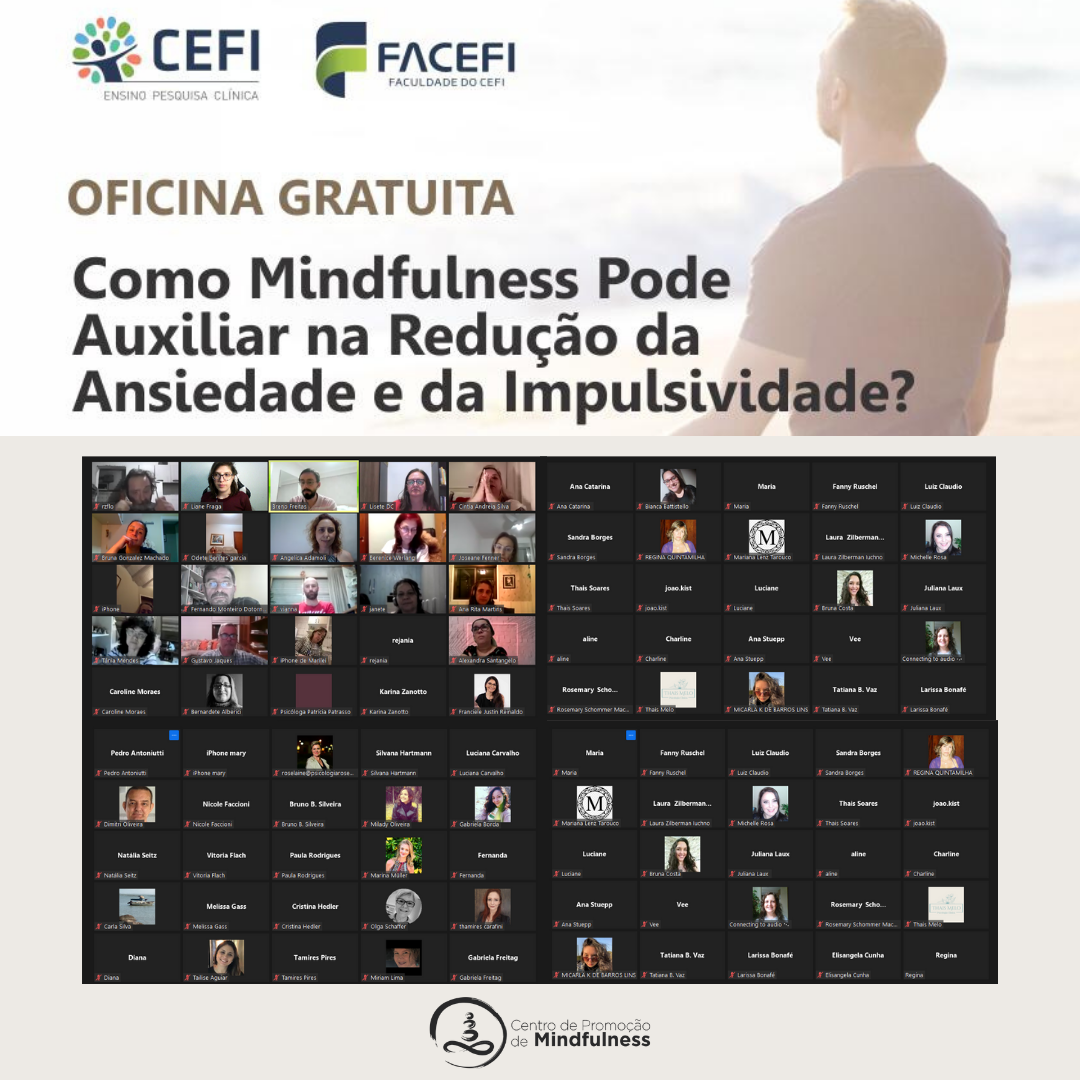 With public varied widely, the workshop "How Mindfulness can assist in the reduction of anxiety and impulsivity?" It happened on Thursday (19/08). Psychologist Breno Irigoyen de Freitas received the students and before you start talking about the concepts he said, "our greatest asset here is the self-care".
After the presentation of Breno, physical educator Angelica Nickel Adamoli started explaining about how we deal with suffering and how mindfulness can collaborate to look at the emotions and let them flow. Soon after, the practice began with the class.
For those who became interested in learning more about Mindfulness, the CEFI is with open enrollment for the "Relapse Prevention Program based on Mindfulness", which starts August 26, Thursday, at 18.45. For more information visit the link: https: //www.cefipoa.com.br/br/programa-de-prevencao-de-recaida-baseado-em-mindfulness