CEFI will donate a workshop vacancy for the SIG Caf of the Brazilian Association for Contextual Behavioral Science (ACBS Brasil)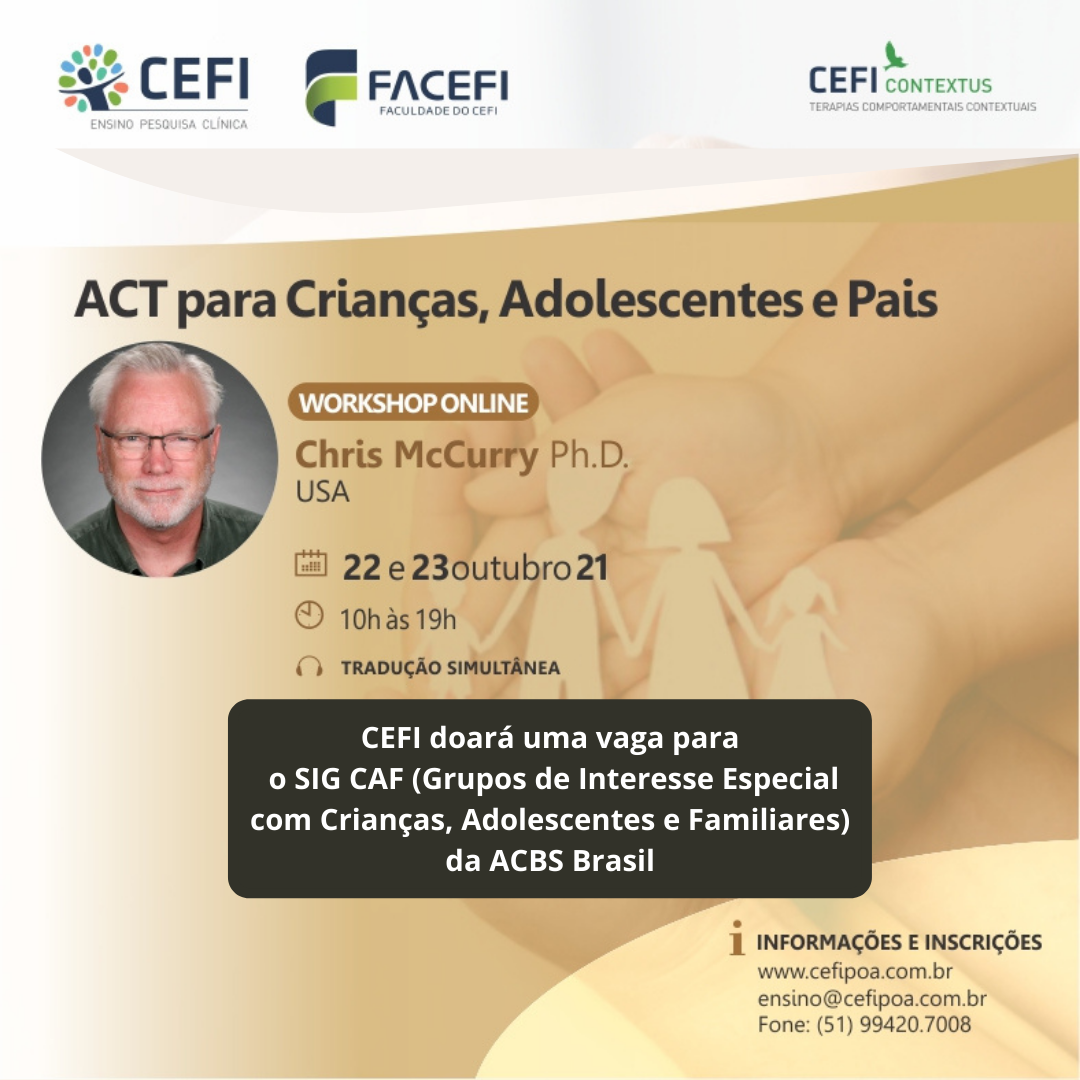 The Center for the Study of the Family and the individual (CEFI) is donating a workshop vacancy "Acceptance and Commitment (ACT) Therapy for Children, Adolescents and Parents" with the International Lecturer Chris McCurry (United States), for the ACBS Brasil (Brazilian Association for Contextual Behavioral Science) for the Special Interest Group (SIG) that works with adolescent children and family. The SIG CAF (children, adolescents and families) studies how Act can potentiate therapeutic processes with this public.
This workshop takes place on 22 and 23 October at 7:00 p.m. online, and will qualify participants with the conceptual and empirical basis, along with the therapeutic tools to use acceptance and commitment therapy (ACT) His work with children, adolescents and parents, addressing their development period and a wide variety of problems commonly seen in clinical practice. The methodology will be with expositive class, case presentation, demonstration, role playings and experimental exercises, which will allow participants to apply the actual clinical problems that affect children, adolescents and their parents. ACT will be presented from a functional transdiagnostic and contextual model perspective. The related therapies based in mindfulness and acceptance will be compared and contrasted with ACT.
For more information on the Workshop "Acceptance and Commitment Therapy (ACT) for children, adolescents and parents" Access the link: https://www.cefipoa.com.br/br/workshop-act-para-criacas-adolescents-e-pets -E-Act-for-third-age